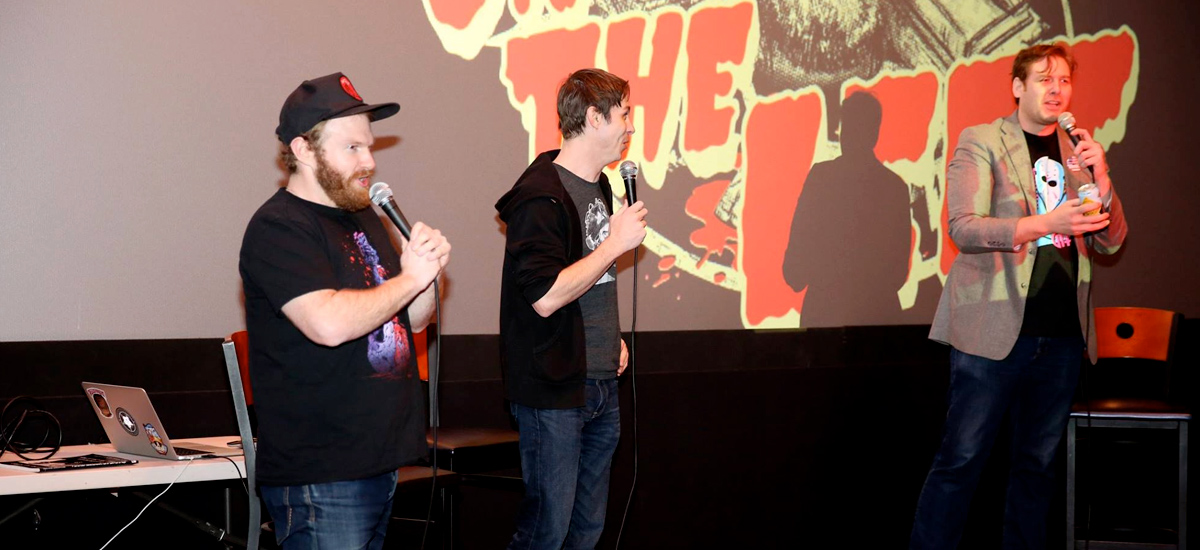 APPLY TO BE PART OF OUR PROGRAMMING:
We are now accepting applications for our live podcast programming for Panic Fest 2019.  Only 2 shows will be added to our lineup - so the competition could be stiff! Showcase your best episodes. We are looking for entertaining horror and true crime podcasts with personalities that bring energy to each and every show!
For each podcast that gets accepted the hosts will receive a full festival pass. Admission to your live podcast will be $5 to the general public and Panic Fest will split the profits with each show. All podcasts and the hosts will be responsible for their own travel expenses.
The deadline to apply to be part of our programming is December 3rd 2018. We will try to respond to your submissions within 14 days from the time you apply. Thank you for your patience!
If you have questions please email us: hello@createfables.com
PODCAST CONSIDERATIONS:
Podcast Name
Podcast Description

Social Media Channels & Followers: Facebook / Twitter / Instagram
Links to Website & RSS Feed
Monthly Downloads
Please note all applications are subject to approval. We will try to notify applicants within 14 days of applying. Thank you for your patience!
PREVIOUS LIVE PODCAST SHOWS:
LAST PODCAST ON THE LEFT
MOVIE CRYPT WITH ADAM GREEN & JOE LYNCH
GENERATION WHY PODCAST
NIGHTMARE JUNKHEAD