Join us as we bring the Panic! to Kansas City. Held in the historic Screenland Armour theater our film festival features 60+ horror, thriller and sci-fi films. Bringing you films weeks in advance - some of the films we debuted in previous festivals include Elijah Wood's Maniac remake, Flight of the Conchords' What We Do in the Shadows, Lowlife, Scary Stories Documentary, Dark Was the Night and many more.
In addition to our feature film lineup we also host blocks of short film showcases. Attendees will vote for the best of fest. Want to take a break from the films? Check out our special events that include live podcasts along with Q&A sessions.


HOTEL RECOMMENDATIONS  |  LaQuinta | Harrah's Casino | Marriot AT Briarcliff
THEATER LOCATION  |  Screenland Armour | 408 North Armour Rd. North KC, MO 64116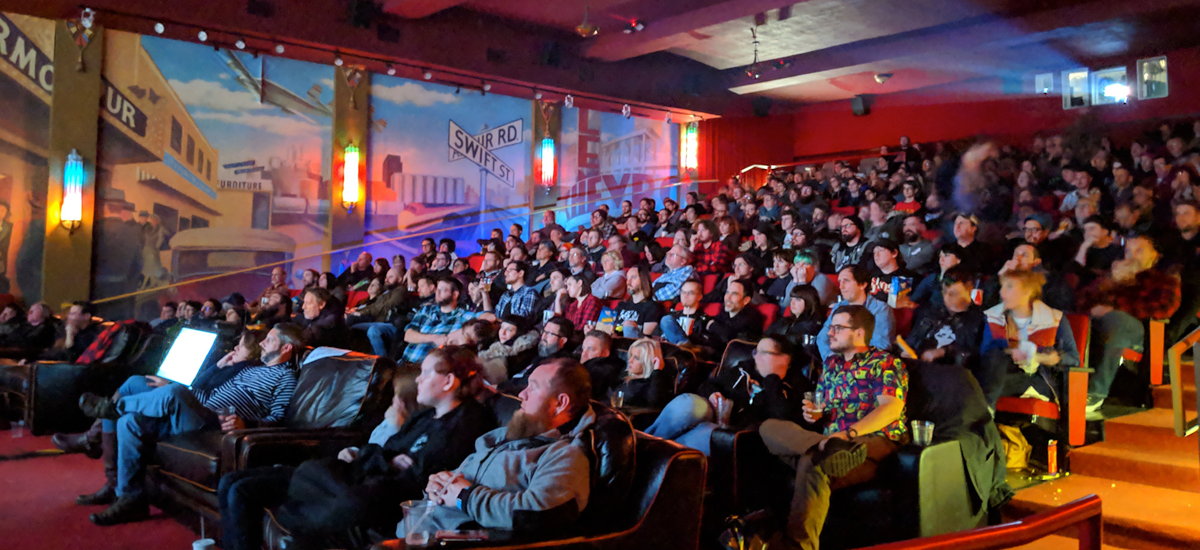 HELLO PANIC FEST 2021 ATTENDEES!
As we approach the 2021 festival we wanted to update you on some changes that have been made and safety precautions to consider.
As you all know 2020 has been a really tough year for the film industry and movie theaters. We thank you so much for the support you have shown Screenland in 2020 to allow us to continue to bring you great events like Panic Fest.
That being said our 2021 festival will look a bit different than previous years. The event will most likely be a hybrid event with two theaters and limited capacity in person for screenings. We are exploring outdoor screening opportunities as well. The festival will also be virtual which is a great opportunity for anyone that has wanted to attend Panic Fest to catch some awesome films but have never had the opportunity to make it to Kansas City.
The festival will kick off on Thursday, April 8th at 7pm with a selection of short films.
Beginning Thursday, April 8th at 5:30pm all full festival and weekend pass holders can get the first grab at weekend tickets. They will be available through 9pm that evening. General admission and badge holders unable to make opening night will be able to pick up or purchase tickets at the beginning of each festival day on a first come basis.
Keep an eye on our social media pages for additional scheduling, line-up or last minute additions or changes.
Thanks,
Adam and Tim
Panic Film Fest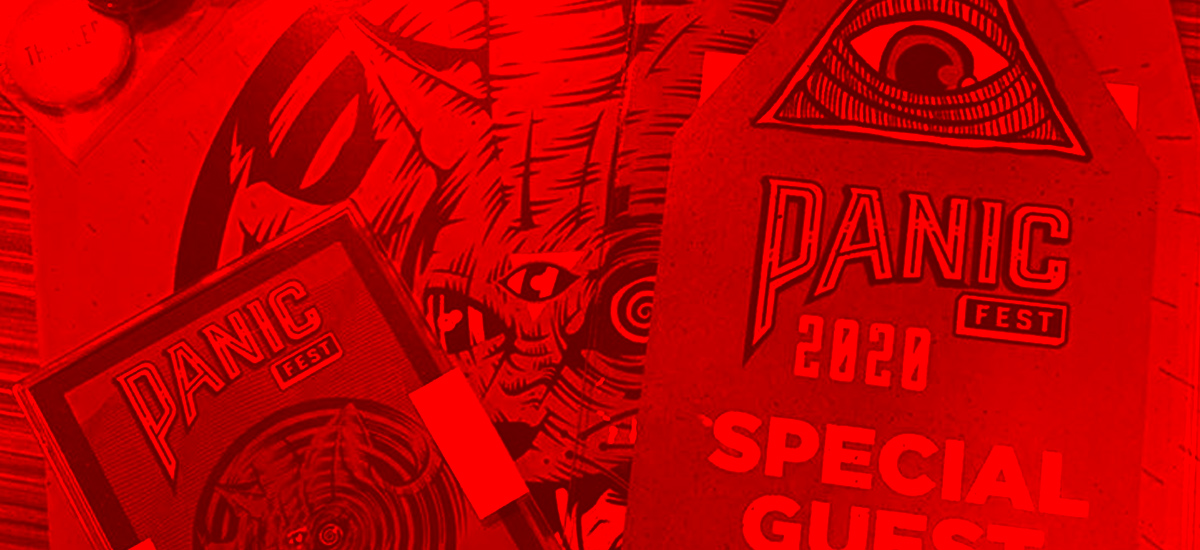 Festival Passes
Thank you for purchasing your Full Fest and Weekend passes to this years Panic Film Festival! We wanted to reach out to everyone and update you on a few things that have changed with this years festival.
Full Fest Pass: 
You will be given access to all screenings the entire week of the festival (April 8 - April 18, 2021.) There are repeat showing for nearly every film during the weekday so you can see the marquee events with special guests and not worry about missing any other films. This is a huge bonus to your value so we hope you can take advantage of it.
Weekend Pass:
Weekend passes will be good for all films shown during our opening weekend and preview night on April 8th - April 11, 2021.
Virtual Festival Pass:
This will grant you access to any virtual events we schedule and our VOD film options. 
Single Film Tickets:
If you only want to catch a couple of films each day you can purchase tickets for a single screening. 
Special Events
Full Fest and Weekend passes will include SOME special events and live podcasts. Check the box office for details on which ones will be included with your pass. Those of you without passes - we suggest purchasing tickets in advance if you wish to attend our live events. If you are a Full Fest or Weekend badge holder you will receive a discount on the other shows not included in your pass. Show your badge at the box office.
When you arrive each day you can pick which films you want tickets for that day and we can print them all out for you. This will help ensure your seat in that theatre and will help us keep track of any available seats that we can resell to people that will be waiting.
Wait Lines
Due to COVID precautions we will require social distancing and masks at all times aside from eating food and drink. Ten minutes prior to that films scheduled start time we will open any available seats to anyone waiting in that line. This means even if you have a festival pass, if you do not have your ticket already, you could potentially be out that screening.
Food
As always, outside food and drink is not allowed in the theater. We will have a rotating menu throughout the weekend to keep things fresh and give you a variety to chose from.